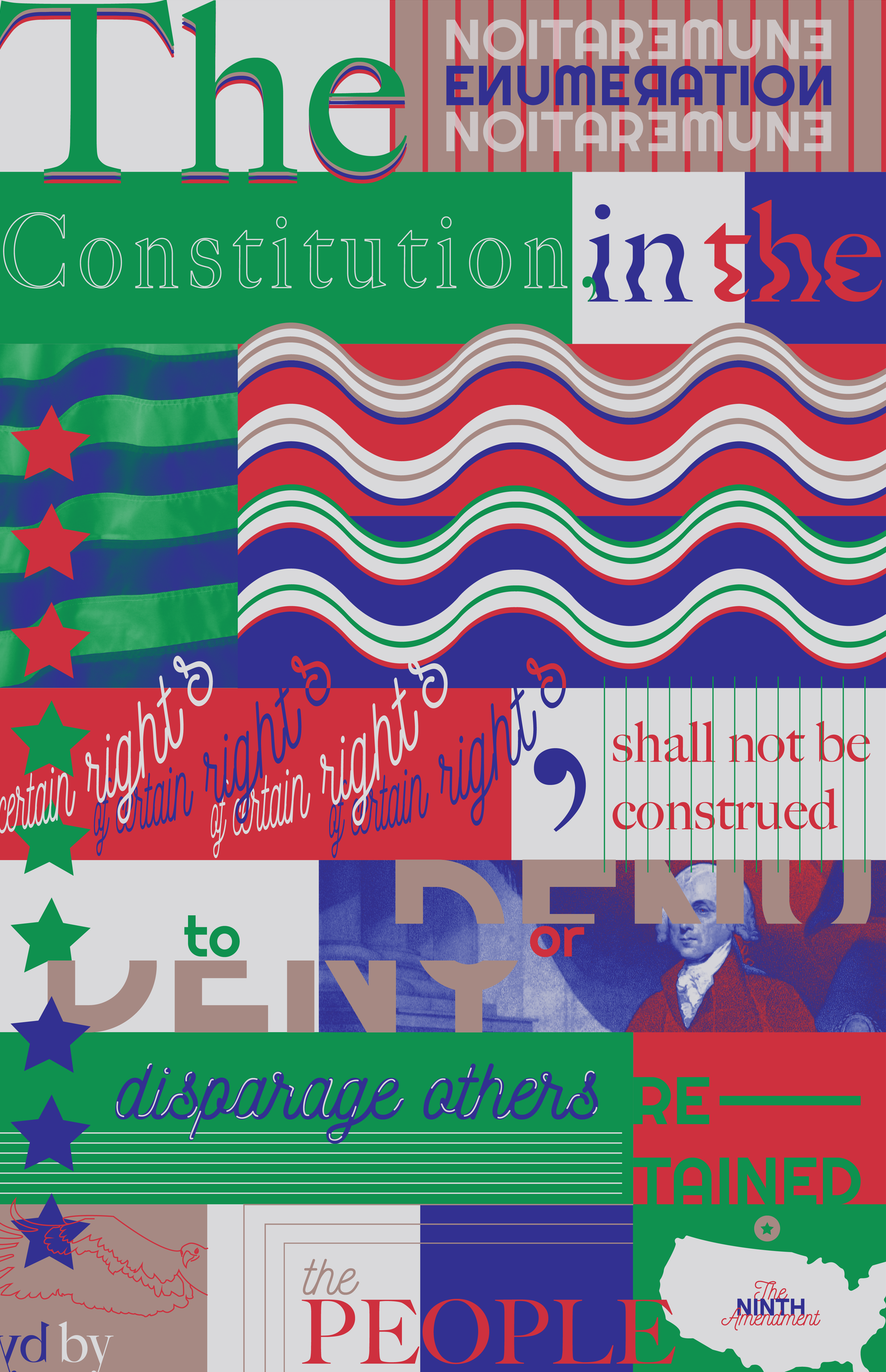 Senior thesis installation created with the intention of modernizing and education people about the Bill of Rights' meanings and origins.
The centerpiece of the installation were the zines that contained the text of the amendment verbatim and in contemporary vernacular. The zines contained experimental type in order to match the tone of the posters that the zines fold out to.
The installation included posters, t-shirts, pins, stickers, zines, and a video.
The video displayed in the installation is meant to be a supplementary source of information that doesn't necessarily go explain the Bill of Rights, but instead explains the context and the judicial system and how these laws came to be established.
The zines were displayed in denim pockets, a nod to a quintessential United States fashion garment.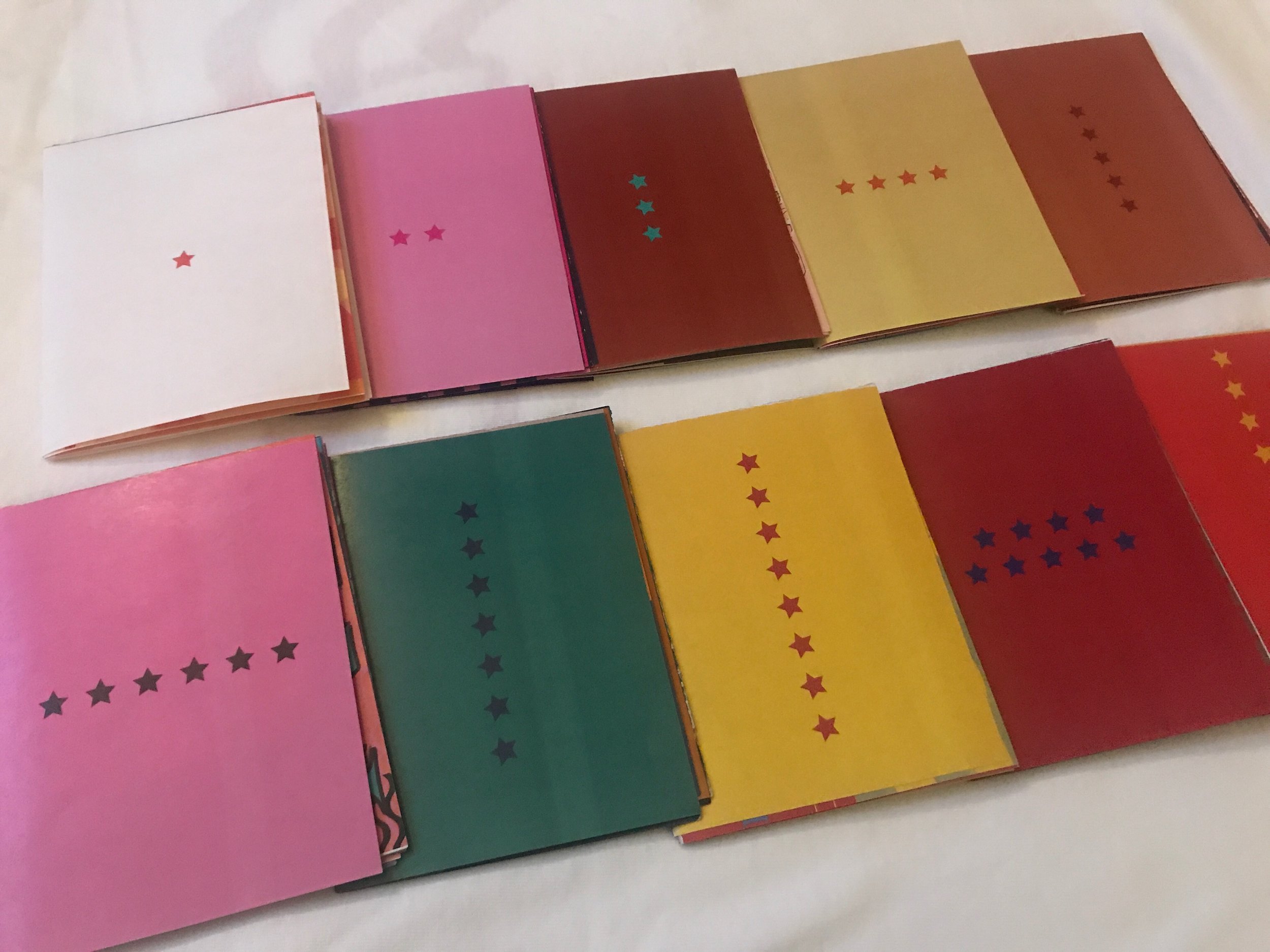 Zine covers, meant to be easily collectible and easily portable and recognizable as a set.
The installation contained stickers that were displayed on a pickup truck bumper and are impractical as actual bumper stickers, much like the language of the Bill of Rights and it's difficulty to be understood by much of the general population.