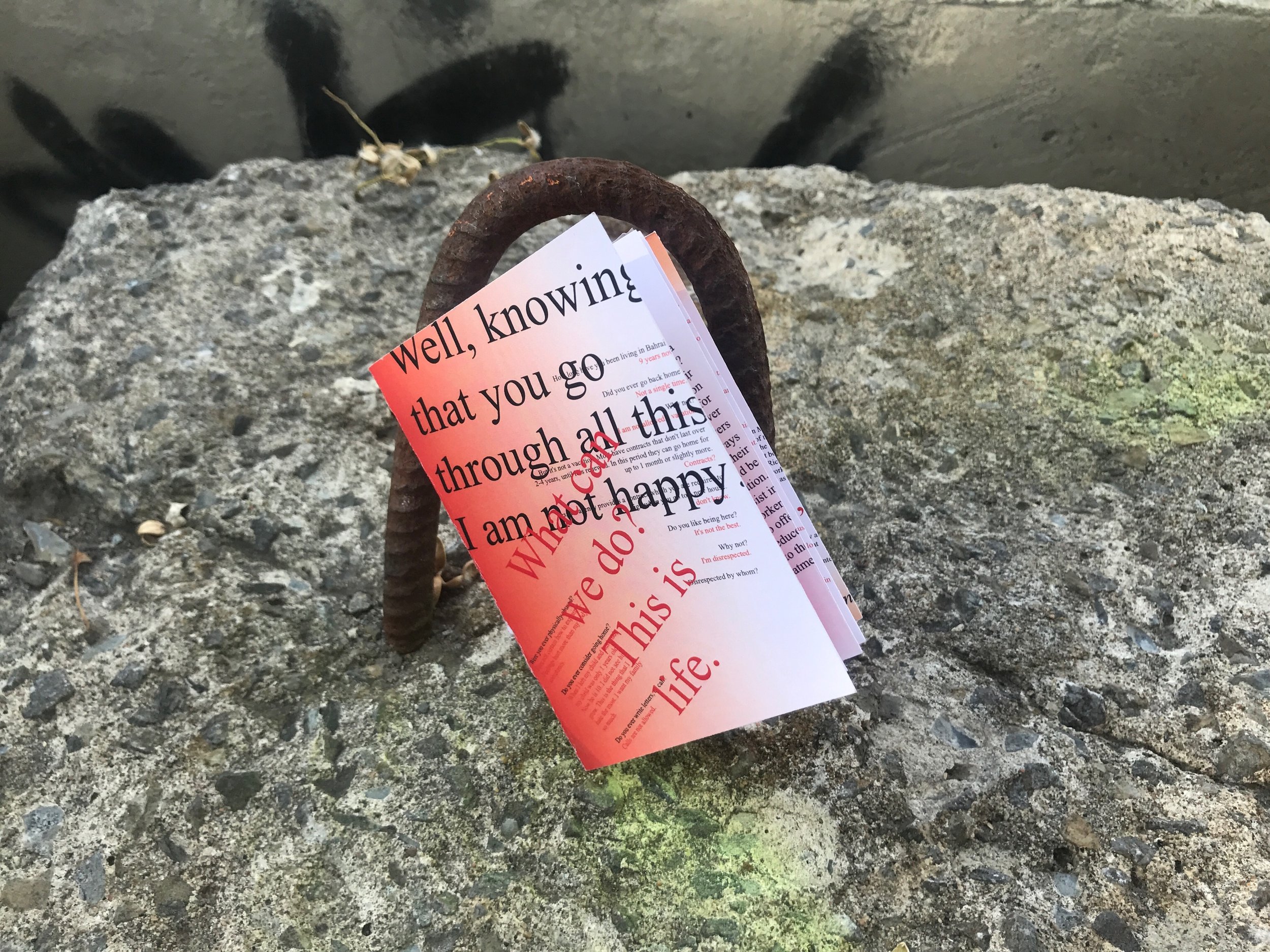 A work of conceptual design, I continued to push the limits of type and form by juxtaposing quotes from migrant workers with rules imposed upon them and their lifestyle as well as articles regarding their life and conditions.
The text in red is the voice of the migrant workers while the text is black is all of the latter content mentioned above.
The overlapping text is meant to show the distorted way in which we exploit those in unsustainable living conditions by highlighting the voice of one instead of working towards a more humane living situation for the many. While the short publication does not offer us solutions, it does asks the reader to think more deeply on their impact and what can be done after reading these articles and offers the question: is highlighting a singular voice the best way to send a message about the many?
The publication is also pocket-sized, a nod to the main way we ingest information from our phones: literally making their voices smaller.